June 14, 2018 at 03:59AM
via ethics - Google News
The UK government has released a guide to help civil servants figure out how to use and procure data science tools ethically as public opinion on slurping continues to circle the drain.
Amid the Facebook data harvesting scandal and news of yet another high-profile data breach, the government made a raft of announcements aimed at boosting the UK's data capabilities – but also emphasised the importance of ethics, including launching a consultation on its new Centre for Data Ethics and Innovation.
The plans – made as part of the Department for Digital, Culture, Media and Sport's (DCMS) press offensive to coincide with London Tech Week – include industrial masters programmes in artificial intelligence; the opening up of the Ordnance Survey's geospatial data to small businesses; and £350,000 funding for Internet of Things research.
There is also a national data strategy in the offing, though the canned statement from the department was light on detail, indicating just that it would focus on its use in both the UK economy and by government.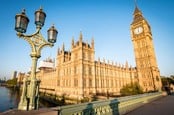 Muzzle our public watchdog much? UK.gov Data Protection Bill adds affect the ICO
The move is further indication of Whitehall's growing obsession with data – or, more accurately, its perceived potential to cut costs in service delivery, which has given some people pause, especially when some departments have revealed quite gung-ho attitudes to data-sharing or processing.
The Data Ethics Framework is one of the ways the government hopes to demonstrate it is taking the issue of proper use of data seriously, aiming to act as a sanity check for civil servants who work with data, either directly or indirectly.
The idea is for the framework to act as a guide to the limitations of data and data science; it sets out questions and issues to consider, such as bias or errors in data sets, algorithmic bias, fairness and accountability, and the need for transparency.
The decision to create the framework is partly down to the increasing number of non-data scientists working with data in one way or another. As the civil service struggles to recruit and retain staff with data science skills, it needs to train up staffers quickly – so it is hoped that the document will help them develop this aspect of their thinking.
There is also a section for civil servants procuring analytics rather than building them – arguably an area where there is less knowledge of data science. This sets out questions to ask vendors, in a bid to ensure the systems the government buys meet the same ethical principles.
For instance, it asks what data was used to train the algorithm, how interpretable it is, how performance can be assessed and whether this can be done independently of the provider.
In parallel with this is the government's supposedly independent Centre for Data Ethics and Innovation, which was first mooted in November 2017 and aims to act as a bridge between regulators, academia, the public and business.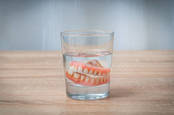 Another toothless wonder? Why the UK.gov's data ethics centre needs clout
The government has just announced the appointment of healthcare data management startup boss Roger Taylor as chair, alongside a consultation (PDF) that sets out its plans.
These are: to analyse and anticipate gaps in the governance landscape; set best practice guidance on ethical and innovative uses of data; and advise government on any specific policy or regulatory actions.
The initial areas of focus echo those in the Data Ethics Framework, as well as picking up on the current concerns about how data can be used to influence or manipulate, and issues that will face businesses working in the area. They are: targeting, fairness, transparency, liability, data access and intellectual property rights.
Respondents are asked their opinions on those areas of focus, the centre's overall remit and how it can work to engage the public. The deadline is 5 September.
However, missing from this swathe of announcements – made as DCMS begins wielding its newfound power of data, having seized it from the increasingly irrelevant central Government Digital Service – is the controversial Framework for Data Processing in Government.
This was provided for in the Data Protection Act, and is expected to say how departments can process and share personal data, meaning it will be a crucial piece of the puzzle.
The Reg has asked DCMS to confirm when this is due to be published; we'll update this article if they get back to us. ®
Sponsored:
Minds Mastering Machines - Call for papers now open